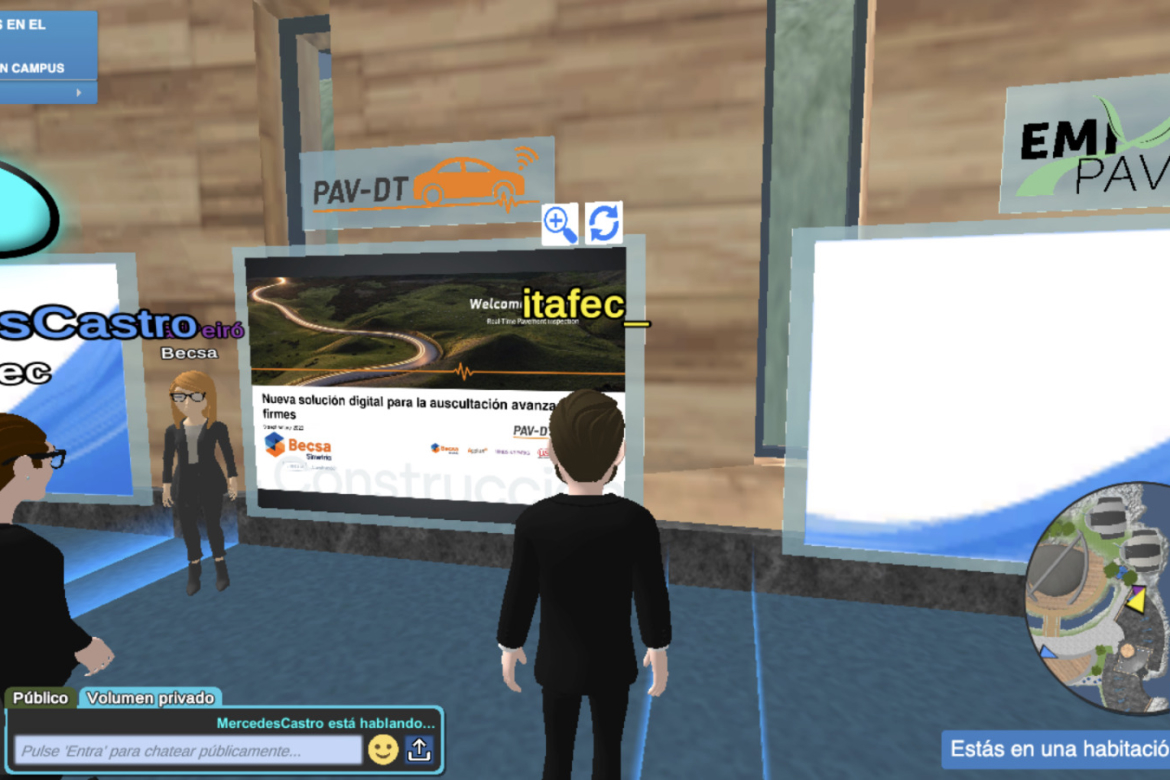 28 Sep

InterCILA2020

On September 9th, BECSA participated in InterCILA, the inter-event between the biannual Ibero-American Congresses on Asphalt. This is an international congress where asphalt and paving issues are discussed and a very important event for Spanish speaking asphalt professionals.

The event was held virtually in an innovative format that allowed the connection of Ibero-Latin American experts in the field of paving. The event brought together more than 700 listeners in a virtual congress, in which nearly 300 users created their own avatar. With this virtual profile it was possible to access both the lectures, visit the stands prepared by different companies and know different innovation projects that are being developed in the sector.

Among these projects, PAV-DT was presented, a new digital solution for advanced pavement monitoring. In the presentation, the different subsystems that make up the solution were presented. In addition, the advantages of having a high performance, high accuracy and very low operating cost monitoring tool were discussed, which also allows for continuous measurements of the road infrastructure and preventive maintenance.