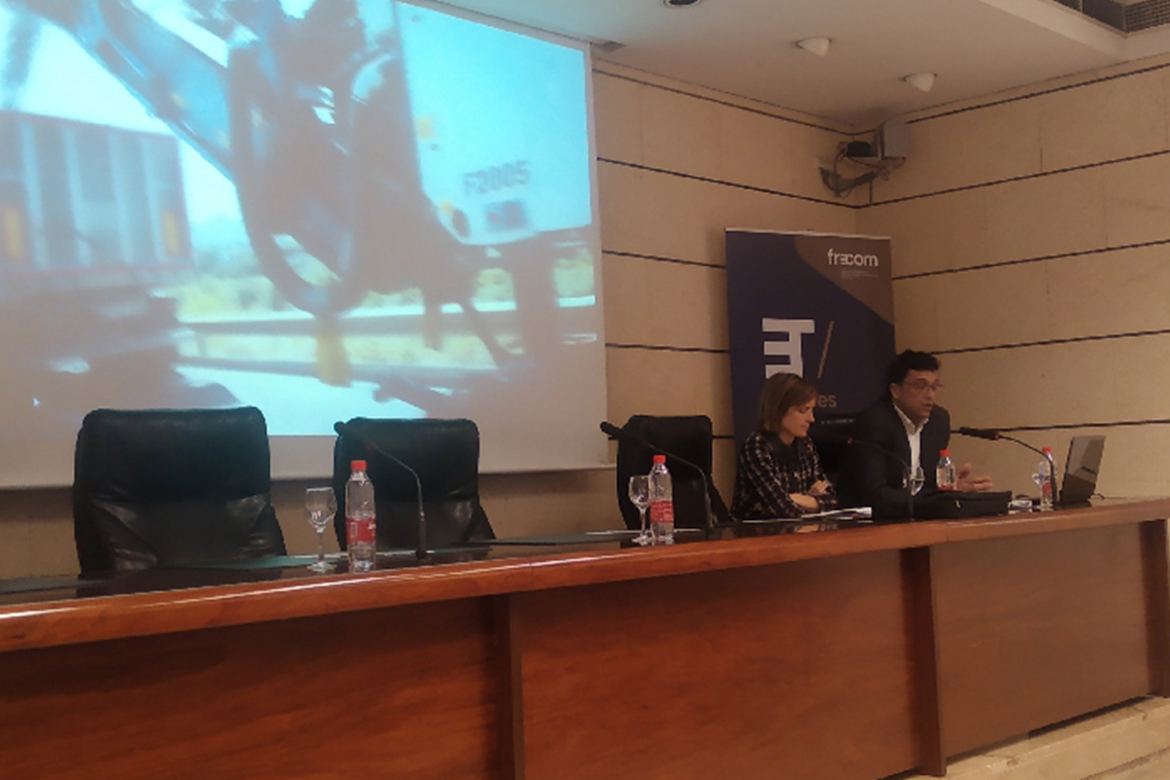 22 Jan

PTEC Conference

January 16th, BECSA has presented its success stories in Infrastructure Digitization at the PTEC conference in Murcia

The Spanish Construction Technology Platform (Plataforma Tecnológica Española de la Construcción, PTEC) has organized the conference "Infrastructure Digitization" which took place on January 16th in Murcia. Together with the Regional Federation of Construction Companies of Murcia and the Construction Technology Centre, the PTEC wanted to bring together construction companies to present several initiatives and projects that are more emblematic at a national level on the inclusion of IT technologies in infrastructures.

Mireia Ballester, Head of the Projects Department of BECSA, and Juan Perez, Project Engineer, presented several success stories that the company has developed in relation to digitization in infrastructure construction. Among them the PAV-DT project, which aims to develop a Class I pavement monitoring system, low cost and installable in conventional vehicles, with the additional capacity to detect, locate and quantify existing defects in the pavement. 

During the conference, speakers included the Regional Advisor of Development and Infrastructure of the Region of Murcia, José Ramón Díez de Revenga; Carlos Martínez Bertrand, Director of PTEC, who spoke about the role of the Spanish Construction Technology Platform in the digitalization of the sector; and other several companies that presented their work in digitalization in the construction sector.

Conferences such as this one are very interesting for companies and institutions in the construction sector, as they help to spread the need for digitization in construction works, as well as providing information on initiatives that other companies and institutions are carrying out. BECSA, through the R & D department of Simetria group, is constantly working to find the best solutions applicable to the development of projects that improve the digitization of the construction sector.